As the architects for five of the new locations, McCulloch England is excited to help Tryon Medical Partners achieve progress in the Charlotte Market.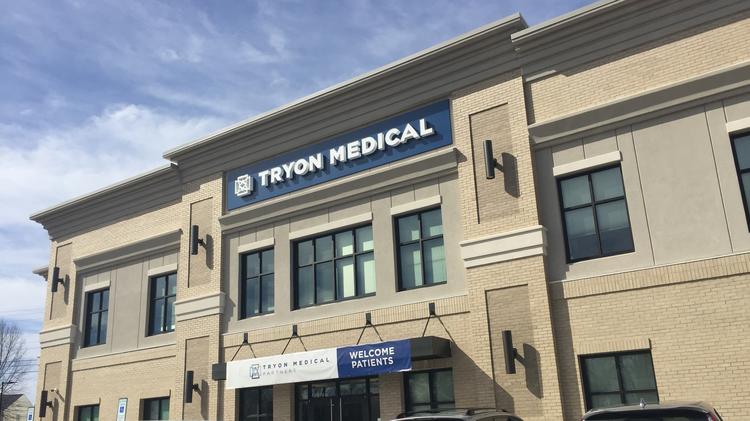 Head of Tryon Medical talks progress as practice rounds out office openings across Charlotte area
https://www.bizjournals.com/charlotte/news/2019/02/13/head-of-tryon-medical-talks-progress-as-practice.html
"Just think about it. I mean, a year ago, we weren't an entity. Now, we have logos, signage, buildings, eight different practice sites and one of them has four floors," Owen says. "We've mitigated so many different types of obstacles."
Tryon Medical Partners will open a new gastrointestinal center in Ballantyne on Feb. 14.
Those other locations are:
SouthPark — One SouthPark Center, 6060 Piedmont Row Drive South (sixth, seventh, eighth and 10th floors)
Uptown — Charlotte Plaza, 201 S. College St. (third floor)
Waverly — 11030 Golf Links Drive
Huntersville — Gilead Medical Center 2, 9615 Kincey Ave.
Steele Creek — 13557 Steelecroft Parkway
Matthews — 1450 Matthews Township Parkway
Pineville — 10344 Park Road