https://www.bizjournals.com/charlotte/news/2019/10/09/how-novant-health-intends-to-create-something.html
By Caroline Hudson  – Staff Writer, Charlotte Business Journal
Oct 9, 2019, 2:45pm EDT
Winston-Salem-based Novant Health is bringing a more comprehensive option for women's care to the Charlotte market.
Novant's SouthPark Medical Plaza, a $20 million, 120,000-square-foot space set to deliver in February 2020, will offer a variety of services, including senior health, pediatrics and dermatology, but it's the fourth floor where the health-care system hopes to create something different for women here.
The fourth floor will be dedicated to women's services. Plans include a heart center, a neurosciences and headache clinic, pelvic health, sexual health and wellness, behavioral health, breastfeeding, breast surgery and obstetrics and gynecology. Each service is designed to handle female-specific issues. The headache clinic, for example, focuses on some of the neurological causes of why women experience headaches, including during pregnancy.
"It's about, what does a female patient want, and how can we make it easier for you to access the care that you need and want at one location?"
"It's about, what does a female patient want, and how can we make it easier for you to access the care that you need and want at one location?" said Stephanie Appling, senior director of Novant's Women's and Children's Health Institute.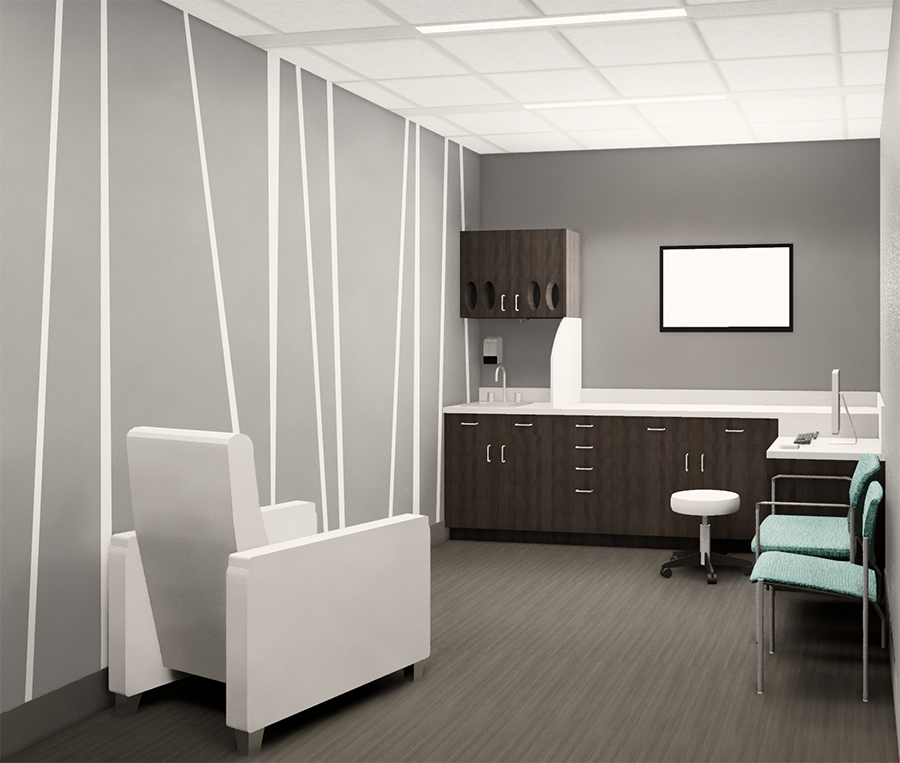 The idea for the women's center began about two years ago, said Appling, who was in the room when it was first presented. It was born out of a plan to create a multi-specialty center for family care, and having a floor dedicated to women's care is a part of that larger vision.
Novant's goal is to make female patients feel more comfortable and less rushed when coming to the doctor, Appling said.
"We wanted something different."
"We wanted something different. We wanted something that really spoke to females in the community that was not on the traditional medical path," she said. "It started leading to such creativity to build something great."
Dr. Alyse Kelly-Jones, head of the sexual health clinic, said her type of practice is not readily available in this part of the country. Kelly-Jones will offer such services as hormone analyses and treatments for sexual disorders.
She spoke of the convenience of having these services in one location, especially in a central place like SouthPark.
"This is needed everywhere. It's not just needed in Charlotte, North Carolina," Kelly-Jones said of her work. "Women are busy, busy, busy these days, and if we can go to one place and get more than one service, it adds to our quality of life because now we can spend time doing other things that we need to do."
Kelly-Jones is moving from Mintview OB/GYN to the SouthPark Medical Plaza when it's completed.
The women's center concept, or at least parts of it, could expand to areas outside of Charlotte as well, Appling said, adding that there will be room to grow within the medical plaza.
"This is one location where we had the real estate, and we're like, 'We want to make the best of it,'" she said. "We did not want to build for what we are today. We want to build for what we are tomorrow."