A first look at Huntersville Medical Center's largest expansion to date
By Caroline Hudson  – Staff Writer, Charlotte Business Journal
https://www.bizjournals.com/charlotte/news/2019/05/30/photos-a-first-look-at-huntersville-medical.html
May 30, 2019, 7:30am EDT
A $50 million expansion project at Novant Health's Huntersville Medical Center is nearly ready for patients after a year and a half of construction.
The project involves 60,000 square feet of additional space in a four-story tower with 44 new beds. It includes another operating room and two more beds for neonatal intensive care. Medical-surgical services are on the second floor. Mother and baby care is on the third floor.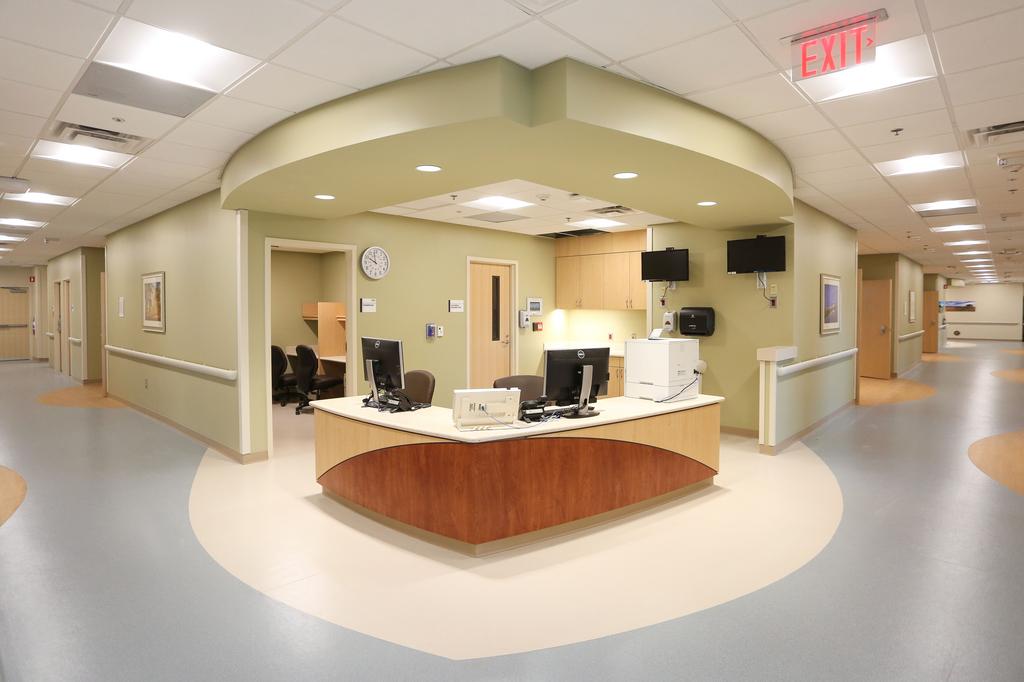 A grand-opening event is scheduled for Friday. Patients will be admitted starting Monday.
"We're trying to provide as many services for the people of Lake Norman as possible so they don't have to go downtown," said Mike Riley, president and chief operating officer of Huntersville Medical. "We want this to be a hub for most all your medical needs in the north market."
The new tower brings the hospital up to 139 total beds. It is the largest expansion in the facility's 15-year history.
Another part of the expansion involves upfitting 20,000 square feet of existing space. That includes an expanded pharmacy and cafeteria. An expansion project for the emergency department is slated to begin in the third quarter. That will add nine beds to emergency care.
Huntersville Medical will add two more beds to its ICU in the coming months.
Riley said there is room to continue expanding on Huntersville Medical's 29-acre campus. He estimated the property could handle up to 300 beds. It would be a combination of upward and outward expansion, he added. Parking is where it gets tricky.
"We don't want the campus to be this unsightly concrete jungle," Riley said.
Regulators also approved Novant's application in March to add 12 obstetric acute-care beds and another operating room to Huntersville Medical as part of a separate $7.1 million project. The hospital is fundraising to build a pediatric-friendly section of the emergency department as well, Riley said.
And with a hospital expansion comes the need for more hospital staff, he said. Novant hired clinical nursing staff plus support staff to accommodate the most recent space increase.
Before the new tower, Huntersville Medical was constantly operating at or above capacity, Riley said. He predicted the facility will be back in a similar situation in the next two or three years.
Riley attributed the influx of patients to growth in the surrounding community. The town of Huntersville, for example, saw its population jump by nearly 7,000 people between 2012 and 2017. The population in Cornelius grew by 3,000 people during the same time period, according to the latest data from the U.S. Census Bureau.
"When we get to a point that we're full, I think the community senses that, and they may make other choices and not come here," Riley said. "We need to be able to accommodate all the patients that are coming. For this particular expansion, that's how the strategy plays into it."
Vannoy Construction is the general contractor. McCulloch England Associates is the project architect.