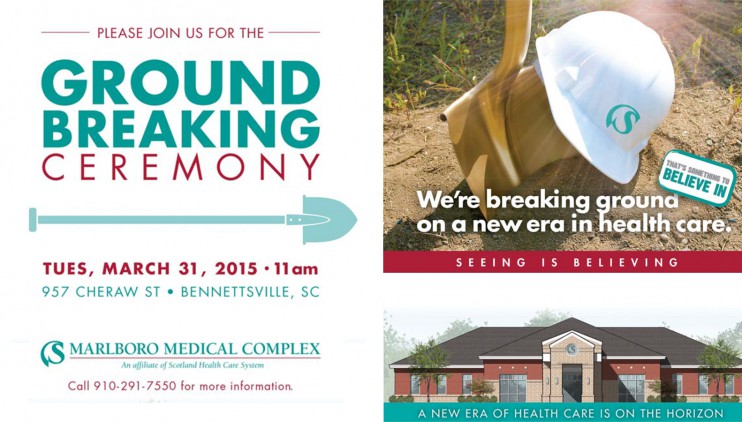 MEAA celebrates with Scotland Healthcare System the groundbreaking of Marlboro Medical Complex in Bennettsville, SC.
On March 31, 2015, Scotland Healthcare System invited the public to share in the celebration of the groundbreaking of the new Marlboro Medical Complex.  This new 9,000 square foot facility, scheduled to be completed in late 2015, will offer primary care, specialty care, onsite laboratory services and a community conference room.
As the architects for the project, McCulloch England participated in a Lean 2P event: a weeklong evaluation of process and preparation principles.  The collaboration of staff, physicians, community members, administrators and architects at the 2P event allowed the design schedule to be reduced significantly, allowing construction to begin early, and deliver this new medical complex to the community of Bennettsville, SC.