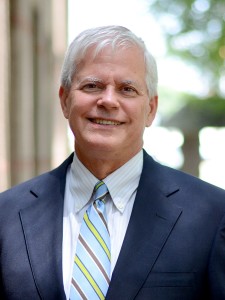 After nearly 20 years at McCulloch England Associates Architects, Richard Butler will retire effective June 1, 2017. Richard served as a Vice President on the management team and was an extremely talented architect and project manager during his tenure at McCulloch England.
Richard's work entailed many clients and projects, including his work with Carolina Neurosurgery & Spine Associates, Horizon Eye Care and Novant Health at Presbyterian Medical Center.
Our team at McCulloch England wishes Richard and his wife Nancy enjoyment in their retirement.