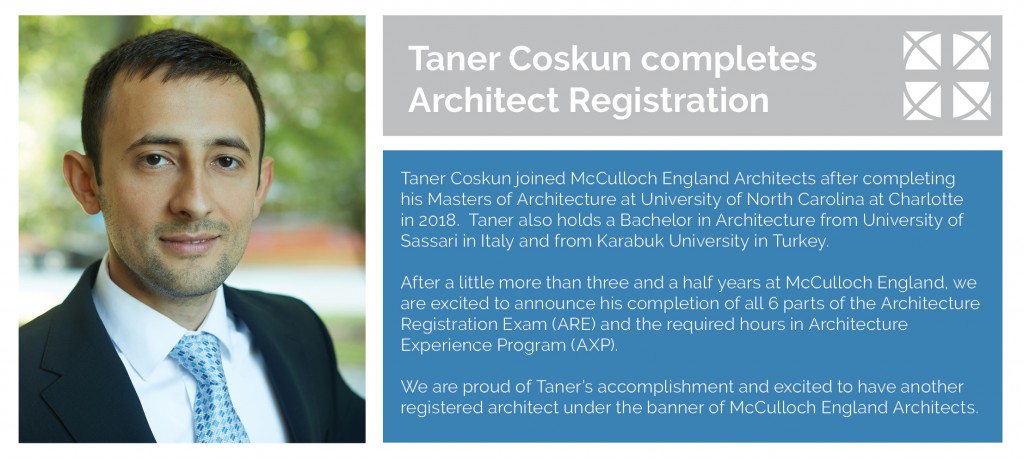 Taner Coskun joined McCulloch England Architects after completing his Masters of Architecture at University of North Carolina at Charlotte in 2018.  Taner also holds a Bachelor in Architecture from University of Sassari in Italy and from Karabuk University in Turkey.
After a little more than three and a half years at McCulloch England, we are excited to announce his completion of all 6 parts of the Architecture Registration Exam (ARE) and the required hours in Architecture Experience Program (AXP).
We are proud of Taner's accomplishment and excited to have another registered architect under the banner of McCulloch England Architects.